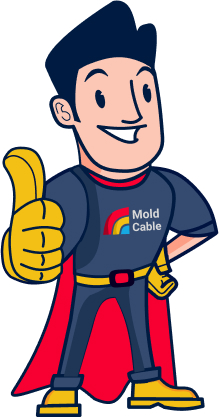 BECOME A CABLE
TECHNICIAN
Join our team. We offer career growth opportunities, a friendly environment, and excellent working conditions.


TESTIMONIALS
The primary indicator of our effectiveness is our contractors' feedback. We value their opinion above all else and ensure that they are 100% satisfied with their work environment.

Bahram Achilov

MoldCable | Cable Technician

I think there is no need to talk about how difficult it is to find a decent job these days. MoldCable is a company that offers what, in my opinion, is most important - stability. Decent salary, close-knit team, and excellent working conditions.

Eugen Tintiuc

MoldCable | Field Supervisor

There are enough tasks in this business to never be out of work. Progress is relentless, so the introduction of modern technologies is the number one priority for society. MoldCable is one of the industry leaders, and I am delighted to be part of this team.



Hugo Rosello

MoldCable | Regional Manager

Working at MoldCable implies continuous development—both professional and personal. On many exciting projects, you meet many interesting people, and you build strong working relationships. This has a positive effect on the quality of labor and optimization of processes within the company.


Michael Vasquez

MoldCable | Supervisor

MoldCable always provides an opportunity for new people to become part of our team. And this is especially important when it is not so easy to find a decent job. It has everything you need for professional growth.



Rotaru Petrica Marius

MoldCable | Cable Technician

I have been looking for a job for quite some time, but finding something suitable was not easy. MoldCable has proven itself as a company that you can trust. A stable income, decent working conditions, and a friendly team are the components of success.