The Diary of a Cable Technician
As a cable technician, it's my job to ensure the households in my service area have access to the television, internet, and telephone services they need.
The number of households I serve varies depending on a number of factors, including the size of my service area, the demand for our services, and the resources available to me.
The Daily Routine of a Cable Technician
On a

daily

basis, I typically serve between

8 and 12 households

. This varies depending on the difficulty of the work and the amount of time it takes to complete each job.

In a

week

, I may serve between

40 and 60 households

, again depending on the complexity of the work and the availability of appointments.

Over the course of a

month

, I can serve between

150 and 200 households

, with the exact number depending on a variety of factors, such as the time of year and the overall demand for our services.

And in a

year

, I can expect to serve between

1,800 and 2,400 households

.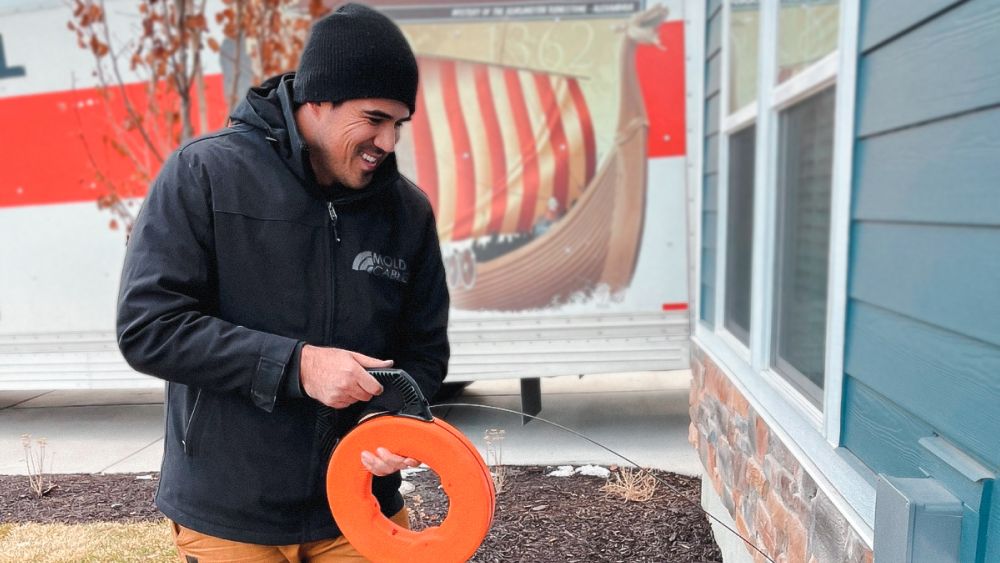 As a cable technician, I take pride in providing fast and reliable service to each household I serve. Whether installing a new cable line, fixing an internet connection, or troubleshooting a problem, I'm committed to ensuring every customer is satisfied with my work.
The Pride of Being a Cable Technician
My work as a cable technician is physically demanding and often requires me to be on call at all hours of the day and night. But despite the challenges, I love what I do. I enjoy working with my hands and solving complex problems, and there's a sense of satisfaction that comes from knowing that I've helped a family or business stay connected to the world.
One of the biggest challenges I face as a cable technician is keeping up with the constantly changing technology. The cable and telecommunications industry is always evolving, and it's up to me to stay up-to-date on the latest tools, techniques, and equipment. Whether it's learning how to install a new type of cable modem or troubleshooting a new technology, I know that my continued education is key to success in this field.
***
Overall, being a cable technician is a challenging and rewarding job. I take pride in providing high-quality service to the households and businesses I serve, and I'm always looking for ways to improve my skills and knowledge. Whether serving one household or 100, I approach each job with the same dedication and professionalism, and I always strive to leave every customer satisfied with my work.